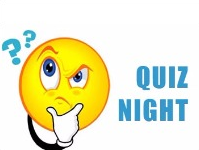 The next Quiz Night of the Winter will be held in the Clubhouse on Saturday 3rd February 2018.
Tickets are £6 including a bar meal of Chili con Carne with Rice and Garlic Bread.
A vegetarian option is also available.
There will be a £1 entry per person to the quiz.
Get your tickets at the bar as soon as possible as these events are always sold out.